2019 Rocksylvania Trail Series
Beginning in early 2018, the central PA trail running scene took on a brand new look, breaking away from the old Trophy Series to form the new Rocksylvania Trail Series. Now we're back at it for 2019, amping this new series up to include 20 different courses, all teaming up together to showcase some of the best trail races in the state.
The 2019 series includes 20 PA trail races broken down into four divisions based on race distance, including our brand new Ultra division. These are the divisions:

Division 1 – 10K
Division 2 – Half Marathon
Division 3 – 25k
Division 4 -- Ultra

The new format gives runners the option of concentrating on distances that are more to their liking. You can run as many or as few races as you'd like, but the more races you run in one particular division, the better your chances are at winning a prize. Falcon Timing will be scoring each runner based on their age group finish at each race and prizes will be awarded to the top male and female of each age group at the end of the year.

To earn a Rocksylvania tech tee, a runner must either run all 5 races in one division or finish at least 8 total races in the series. For more info on the series and past results, check out the Falcon Timing Rocksylvania page. Good luck everyone!!

Below is a complete list of the 2019 Rocksylvania Trail Series races
10K Division
Night Flight 10k — April 6, 2019, Mifflinburg, PA
Chief Wetona 7-Miler — May 19, 2019, Troy, PA
Smiths Knob Scramble 8-Miler — June 15, 2019, Montoursville, PA
Sproul 10k — July 20, 2019, Hyner, PA
Dandelion Run 10k — August 31, 2019, Mifflinburg, PA

Half Marathon Division
Greenwood Furnace — May 5, 2019, Huntingdon, PA
Allegheny Front — August 3, 2019, Philipsburg, PA
Hyner Half — August 24, 2019, North Bend, PA
Dam Half — September 15, 2019, Mifflinburg, PA
The Raven — October 6, 2019, Coburn, PA
25K Division
Hyner 25k — April 20, 2019, Hyner, PA
Chief Wetona 25k — May 19. 2019, Troy, PA
Cook Forest 25k — August 10, 2019, Cooksburg, PA
Green Monster 25k — October 13, 2019, Wellsboro, PA
Wilds 25k — October 20, 2019, Waterville, PA

Ultra Division
Hyner 50k — April 20, 2019, Hyner, PA
Allegheny Front 50k — Aug 3, 2019, Philipsburg, PA
Boulder Beast — September 21, 2019, Lock Haven, PA
Green Monster 50k — October 13, 2019, Wellsboro, PA
Wilds 50k — October 20, 2019, Waterville, PA
Meet the Race Directors
These are a ton of great people behind our Rocksylvania Trail Series, and they all work hard to make each race its own unique and challenging adventure. Here's a quick intro to our 2019 Rocksylvania Series Race Directors:
Meet the 2019 Rocksylvania runners
Check out our first Rocksylvania competitors of 2019! These runners all jumped into the series with a bang (and a little mud) at the NightFlight 10k this April. Next up — the Hyner Trail Challenge! Grab a shot of yourself and your friends in front of the Rocksylvania banner and keep an eye out on our Facebook page for our latest contests to win some great trail prizes.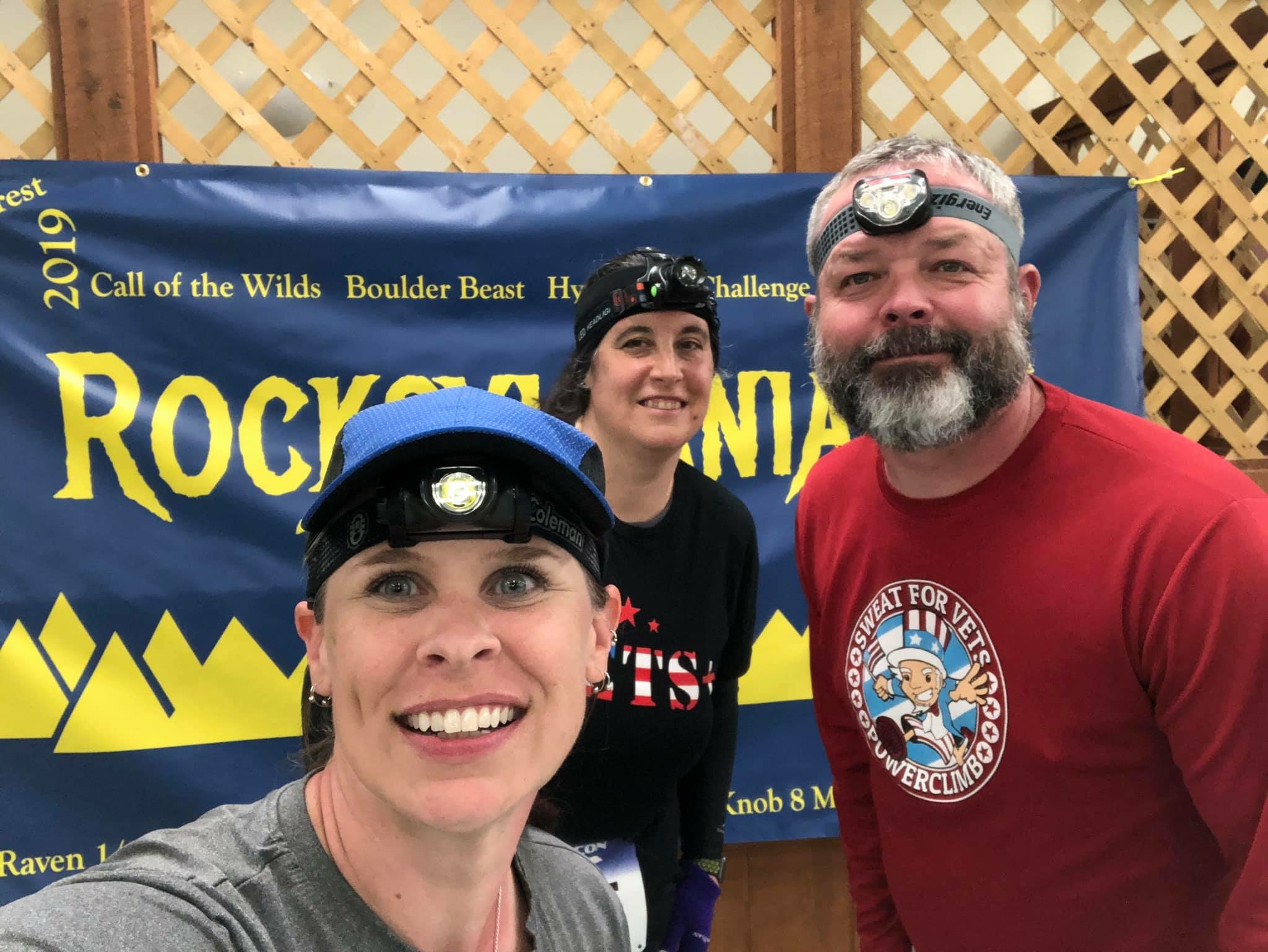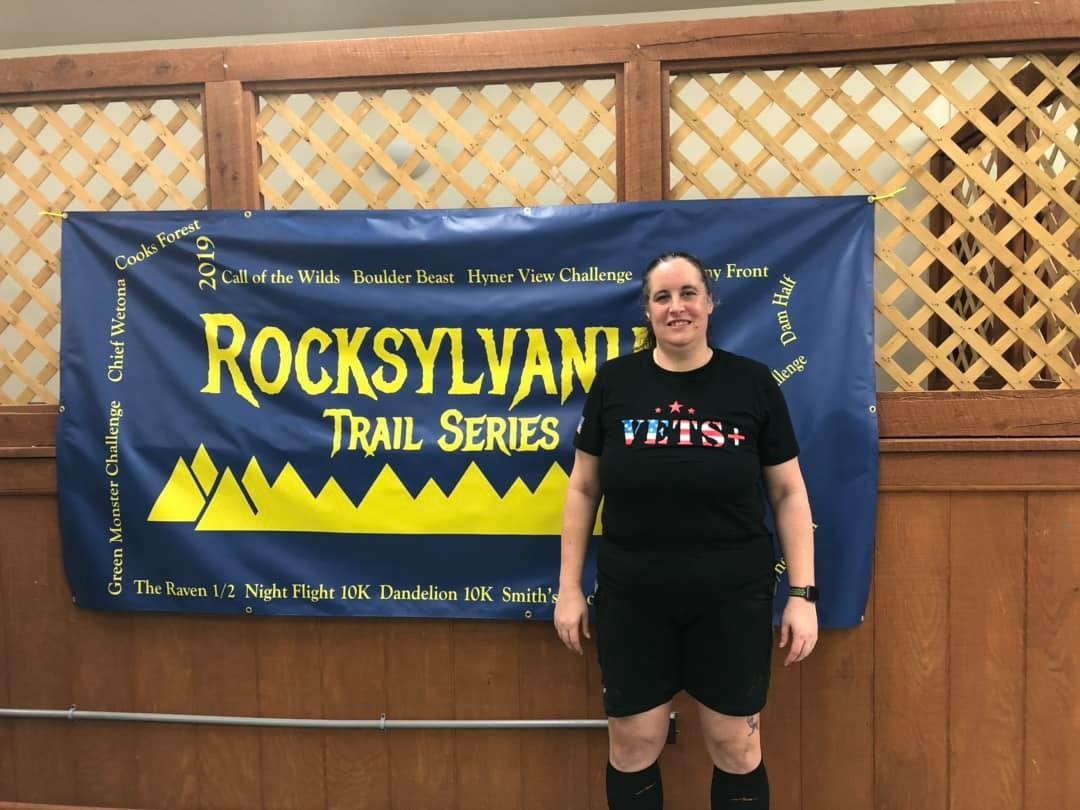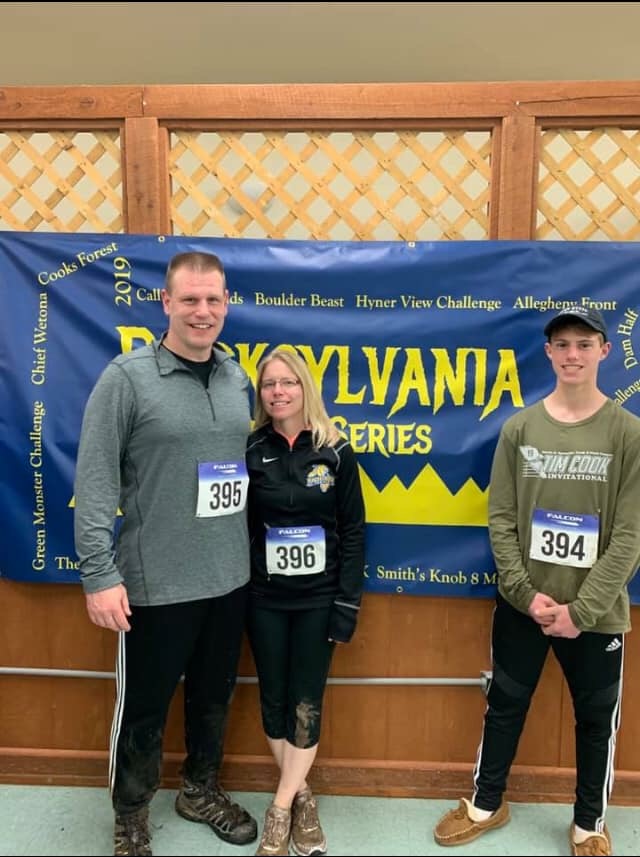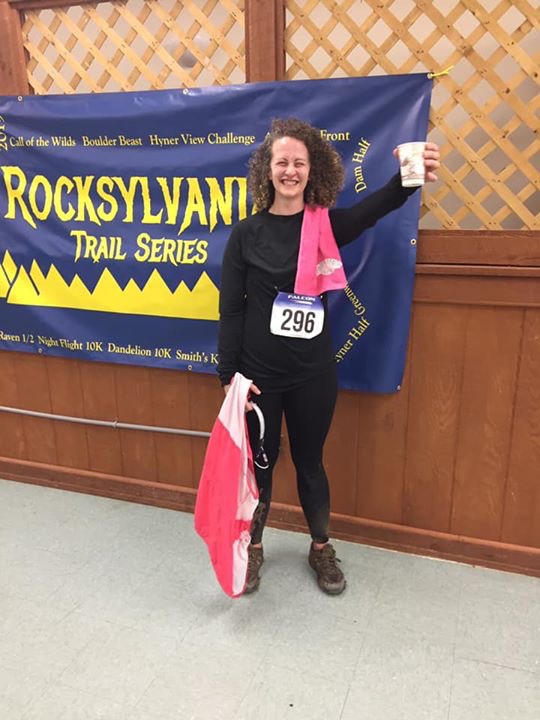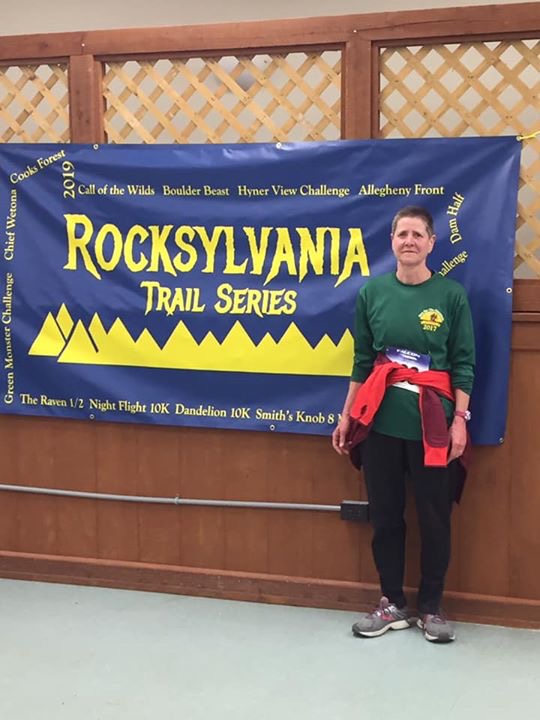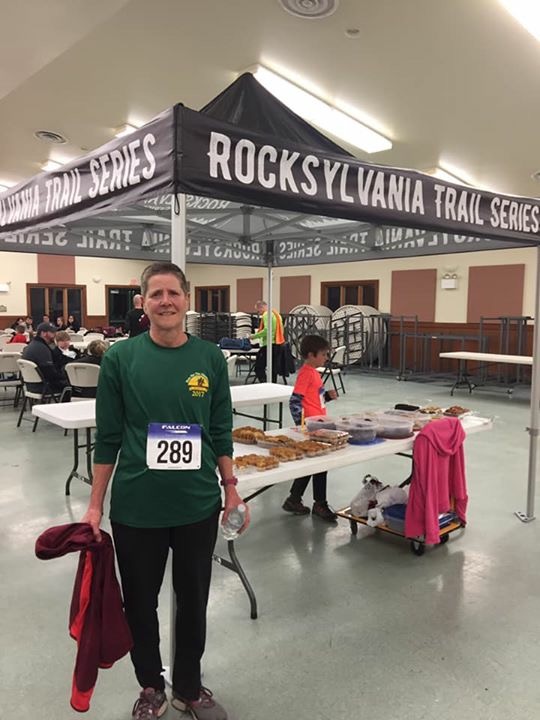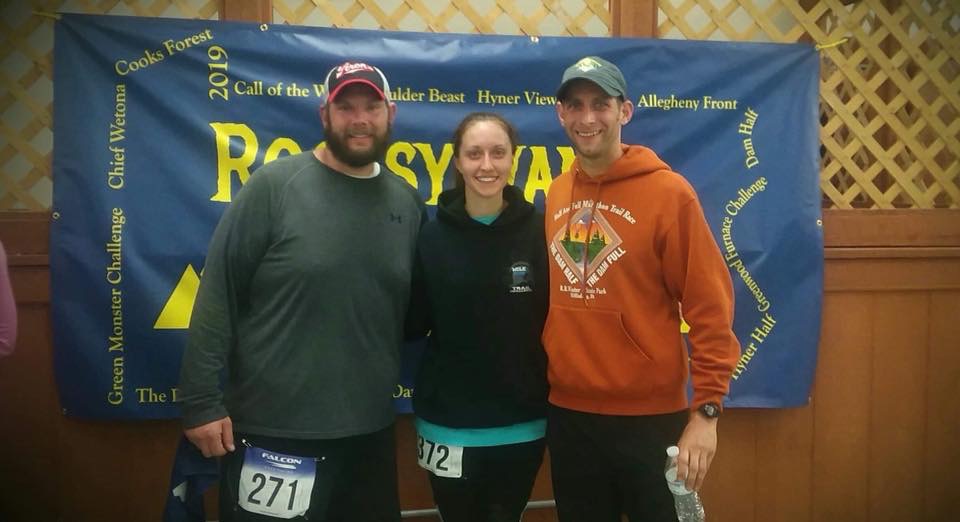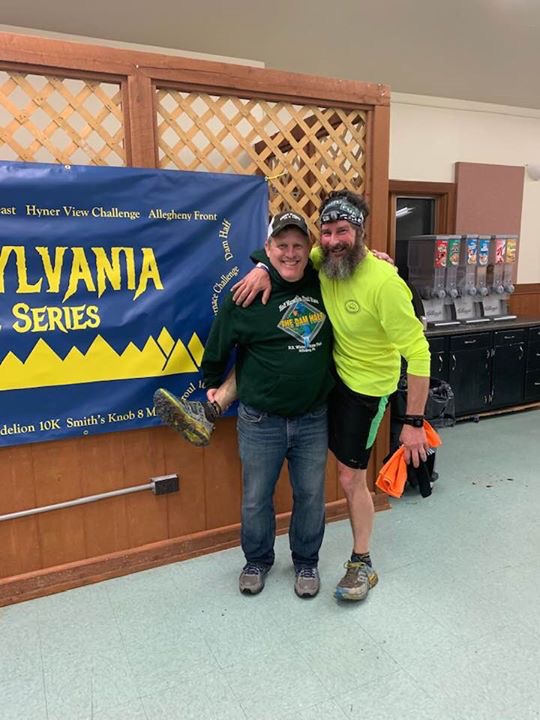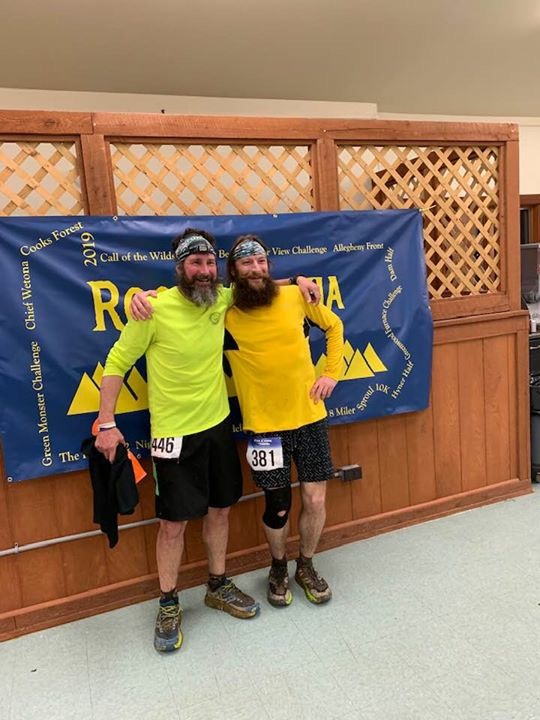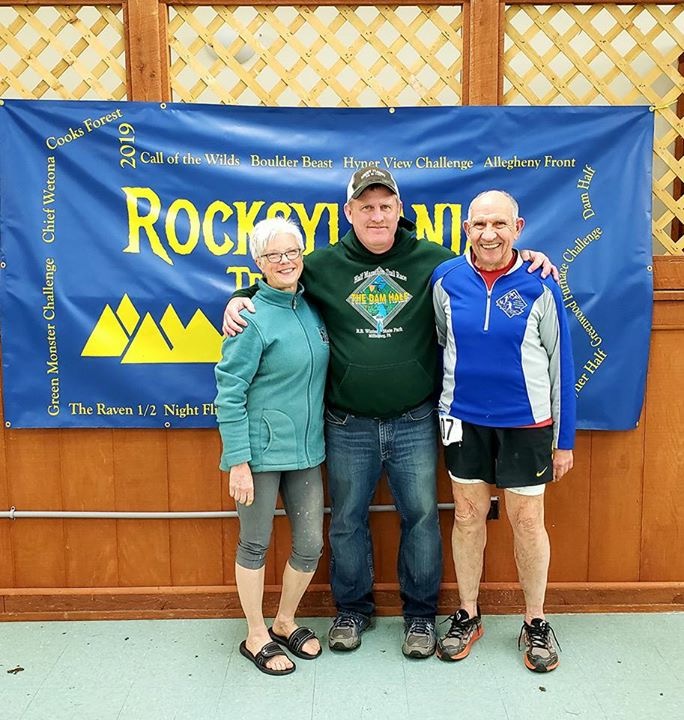 The Inaugural (2018) Rocksylvania runners
The 2018 Rocksylvania Race Series saw over 3,300 participants toe the line at 15 different races. Our 2019 series is even bigger!
Take a look back at a few of our favorite yellow banner shots from the 2018 Rocksylvania series.